Care Homes For Older People UK Market Report 33ed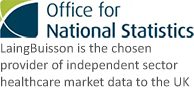 What the report covers

Market
Policy and Regulation
Payors
Historic Market Growth
Future Market Growth
Demand and Supply
Staffing
Operational Metrics – cost, fees and occupancy rates
Operational Models
Investment Models
Performance Measures
Major Providers
Market Structure
Investors
Market Potential
Appendices
Glossary
Regulators
Trade Bodies
Financial Appendix
Who is the report for

Operators of residential care and nursing homes
Homecare agencies and providers
Nursing agency operators
Local authority commissioners
CCG commissioners
Directors of adult social services
Care advisors
Banks and investors
Management consultants
Business advisors
Long-term care insurance providers
Central government
Think tanks
Policy writers
What You Get
Print package – single-user Printed Hard Copy
Digital package – Multi-user Digital PDF and Data in Excel
Want to know more? Our sales team can help.
Call: 020 7841 0045
Email: [email protected]
Social care charging reforms – What does this mean for care home modernisation?
The thirty-third edition of LaingBuisson's Care Homes for Older People UK Market Report is indispensable reading for advisors, investors, commissioners, policymakers and service providers involved in this dynamic and changing market. Read together with Homecare and Supported Living UK Market Report and Retirement Housing UK Market Report, Care Homes for Older People completes the series to give anyone with an interest in the care and support of the over 65s a comprehensive market picture not found anywhere else.
The major challenge for the sector on the horizon is 'social care charging reform', in particular the implementation of Clause 18(3) of the Care Act 2014 and the Fair Cost of Care funding changes. The government's intention is to raise council-paid fees sufficiently to counterbalance the loss of private pay premiums, and so maintaining the incentives for care home operators and investors. But there are concerns that the government will miscalculate. While popular politically, these reforms are likely to be highly disruptive to the care home market. Finding the balance between the state and the individual will be delicate.
When combined with higher interest rates, there may be a negative impact on investor sentiment. Consequently, this could prove detrimental to care home modernisation, which has been driven by private sector investors over the last two decades.
The report also suggests a strategy for 'benefit loss tapering' in the care sector, which could make a real contribution to the social care workforce shortages which are having a knock-on impact on the NHS as well. Further details of this can be found in the report.
William Laing, Founder & Executive Chairman of LaingBuisson, said:
"Last year's edition of this report looked in detail at the financial repercussions of the Covid pandemic of 2020/21. The broad conclusion was that although providers of care homes for older people incurred significantly more additional Covid costs than did other social care providers, mainly from reduced occupancy, the magnitude of the shock (mitigated by government support) was not such as to threaten the financial stability of any well capitalised company. With Covid now (hopefully) receding into history. the government's social care charging reforms first announced in September 2021 have taken Covid's place as the most important threat to the stability of the care home sector.
"The threat to existing capacity is one thing, but less worrying now with occupancy in the low eighty percents. A more powerful narrative now is that unsupportive government policies may risk diminishing investors' appetite for investing in the UK care home sector. If that does happen, then the process of modernisation of care home stock may come to a halt, to the detriment of care home residents and their families with succeeding generations being unable to access an adequate choice of care in a good quality physical environment, as well as to the detriment of environmental goals."
Published: 21st March, 2023 (615pp)
Sponsored by