CareMonitor – Care Homes and Care Home Groups Subscription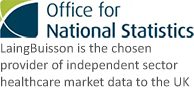 CareMonitor gives real-time information on the CQC's Fundamental Standards of Quality and Safety in all registered Care Homes across England. Use CareMonitor to analyse care home performance in real-time, for marketing, planning and strategy.
Accurate information – Data is linked in real-time to the CQC and other public databases as well as LaingBuisson's database so it is always the most up to date and accurate. LaingBuisson has a team of data analysts that constantly cleanse the data
Flexible searches – CareMonitor enables you to make granular data searches using over 20 fields (including owner, sector, council, size of home, client type, etc) with further analysis facilitated by Excel. This enables you to see how care services are performing against the average and against one another
Exportable data – Customised searches can be downloaded directly from CareMonitor for you in your own reports and presentations. Tables can also be downloaded to Excel for analysis
Downloads

Download Brochure
By clicking on Buy Now you are acknowledging that you have read and understood the Data Licence Agreement and agree to the terms and conditions.
Take a trial
Our Account Managers are happy to give an online demonstration of CareMonitor.
Please call on +44 (0)20 7841 0045 or email [email protected] for further information.
NB: Following online purchase of CareMonitor you will be contacted by an Account Manager who will guide you through the set up of your portal and give you a brief work through of the system.