Dentistry UK Market Report 6ed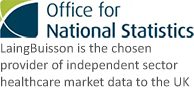 Who the report is for
Dental practices and dental groups
NHS Commissioners
Banks
Private equity investors
Management consultants
Business advisors
Insurers and insurance brokers
Central Government
Think Tanks
Policy Writers
What the report includes
Market Overview

'High street'
NHS
Corporate
Dental plans

Politics and Policy
Regulation and Representation
NHS Funding
Dental Provision
Staff Recruitment, Training and Retention
Private Dentistry
Corporate Dentistry
Investment in UK Dentistry
Appendices

Glossary
Regulators
Trade Bodies
Major Provider Profiles
Financial appendix
What You Get
Print package – Single-user Printed Hard Copy
Digital package – Multi-user Digital PDF and Microsoft Excel files + Printed Hard Copy
Want to know more? Our sales team can help.
Call: 020 7841 0045
Email: [email protected]
Will dentistry demand return to pre-pandemic levels?
The report shows a 'High Street' dentistry market, valued by LaingBuisson at £8.3 billion in 2020/21, which shrunk nearly 10% in real terms (after taking account of CPI) since the previous year. Of this, private sector dentistry accounted for £4.6 billion, while NHS spend amounted to £3.7 billion.
This new edition of the Dentistry UK Market Report evaluates the significant impact of the Covid-19 pandemic on the fragmented market. During 2020, much routine treatment ground to a halt, and when combined with the restrictions on aerosol generating procedures, only very urgent and emergency treatments could take place.
Updated figures show that demand decreased perhaps less than might have been expected to a level of 56% in 2020. By October 2021, 47% of patients had returned to a dental practice after the nationwide lockdown ease. However, half had not done so yet, meaning that they had not seen a dental professional at all for 18 months or more.
LaingBuisson predicts the market to continue an upward growth by an average of 2-3% in nominal terms in the next three years. This will mainly come from more spending on private dentistry, though much depends on the strength of the UK economy, and spending on NHS dentistry is expected to fall in real terms.
Challenges for the dentistry market are still focused on recruitment and retention. Providers continue to report challenges in the recruitment of dentists and dental care professionals. Some providers have reported labour shortages, resulting in the undershooting of NHS contracted activity, and an increased reliance on locum dentists. The shortage is affecting all roles, not just dentists. This comes at a time when a new NHS dentistry contract model, which aims to improve prevention and focus on patient outcomes, continues to be tested after many years of planning.
A positive outcome from the latest analysis showed that consolidation strengthened the market with several equity investments and transactions. This includes the recently announced merger of Portman Healthcare and Dentex.
"The structure of dentistry supply in the UK is a crucial determinant of demand behaviour. The majority of patients currently access dental services for NHS dentistry, and the minority access private dentistry as self-payers or through dental cover plans. Over time, shifts in dentistry supply has seen more dentists provide private dentistry, chiefly as more dentists have sought remuneration and working conditions of private dentistry over NHS dentistry.
"It is also the case that many more patients on the NHS are opting for private treatments as an upgrade to their NHS course of treatment. Going forward this shift to private dentistry supply is expected to continue as more dentists prefer working practices offered through private dentistry, and patients seek wider treatment options to suit their needs."

Liz Heath and Keith Pollard
– Report authors
Published: 28 November 2022 (240pp)