Homecare and Supported Living UK Market Report 5ed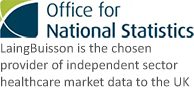 What the report covers

Market
Politics and Regulation
Payors
Major Providers
Investors
Staffing
Market Potential
Appendices
Glossary
Key Legislation
Regulators
Trade bodies
Financial Appendix
Who is the report for

C-suite professionals working in homecare and supported living providers
Local Government and Clinical Commissioning Group commissioners
Homecare agencies
Directors of Adult Social Services
Care advisors
Banks and other financial institutions
Investors and private equity
Long-term care insurance providers
Local and national government
Care sector trade bodies
Lawyers
Policy advisors
Think tanks
Management consultants
What You Get
Print package – Single-user Printed Hard Copy
Digital package – Multi-user Digital PDF and Microsoft Excel files + Printed Hard Copy
Want to know more? Our sales team can help.
Call: 020 7841 0045
Email: [email protected]
How are social care budgets affecting demand for UK homecare and supported living?
The fifth edition of LaingBuisson's Homecare and Supported Living UK Market Report is indispensable reading for anyone involved in this fragmented and complex market. This includes advisors, investors, commissioners and policymakers as well as service providers. Read together with Adult Specialist Care and Care Homes for Older People UK Market Reports, Homecare and Supported Living completes a series which illustrates the state of non-residential and residential care for adults over 18 and gives a comprehensive market picture not found anywhere else.
Written by leading market commentator, William Laing, during the winter of 2022/23, the report includes fully updated data and market insights that accurately portray how the market has developed in the past 18 months following the Covid-19 pandemic.
The new report shows the value of the UK market for homecare and supported living to be £11.5 billion (2021/22) and estimates that around 670,000 people are in receipt of homecare or supported services in the UK. These services, together, represent a strong intermediate step on the 'ladder of care', and are becoming more prominent as pressures on councils' social care budgets see some care receivers shift from care home care to community-based homecare or supported living.
The report also includes the findings of new research into 'tech' innovations that support the homecare and supported living sector, and social care generally. With the Covid-19 pandemic accelerating digitalisation across the sector, this has provided opportunities for tech-enabled independent sector providers to diversify and expand into a more central, and more profitable, role in integrated care systems.
William Laing, Founder & Executive Chairman of LaingBuisson, said:
"The relatively low rate of mortality experienced by homecare recipients is a tribute to the efforts of peripatetic homecare workers to avoid infections, since visiting several clients a day must have been a high-risk activity. One of the effects, which may prove to be long lasting, is the emergence of a narrative that care in one's own home is safer than in a care home.
"While most of the major homecare and supported living providers currently focus on traditional services such as visiting domiciliary care, live-in care and supported living, delivered by low-paid staff, it is not difficult to envisage how the business model could diversify and expand into higher value services more akin to the American homecare model, including qualified nursing and distribution of MedTech equipment (in addition to medicines administration that UK domiciliary care workers do now). It is also possible to envisage upskilled homecare providers winning contracts (or subcontracts) to deliver new NHS services, including a role in the major planned expansion of virtual wards as well as population health."
Published: 6th March 2023 (pp 554)