Investing in Healthcare and Real Estate Market Report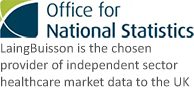 What the report includes
Healthcare focused private equity firms
Selected private equity investors
Health and care indices
HMUK Index
CMUK Index
HMi Index
CareMonitor Hospitals
Major acute hospitals
Major mental health hospitals
Major adult specialist care
Major adult care
Major adult care, third sector
CareMonitor Adult Care
UK private equity deals
Major international hospitals
Selected international deals
Healthcare private equity portfolios & key facts
Healthcare real estate listings, valuers and agents
Healthcare real estate deals
Healthcare REIT Index
Healthcare real estate
Who is the report for

All C-suite professionals working in UK healthcare
All C-suite professionals working in UK construction and planning
Banks and financial institutions
Investors and private equity
Health insurers
Government policymakers
Lawyers
Policy advisors
Think tanks
Management consultants
What You Get
Digital package – Multi-user Digital PDF
Want to know more? Our sales team can help.
Call: 020 7841 0045
Email: [email protected]
Digital report only. LaingBuisson's annual report into the role of real estate and healthcare REITS in UK healthcare market. First edition. Published 11 May 2021. (134pp). NB Digital Files Only.
Investment markets look set to recover rapidly from Covid
Digital report only. LaingBuisson's report into the role of private equity and real estate in UK healthcare. First edition. Published 12 May 2021. (134pp).
NB Digital Files Only
This report combines two previous reports into one – Private Equity in Healthcare Market Report and Healthcare Real Estate Market Report
LaingBuisson's Investing in Healthcare and Real Estate is a further reminder, if one were needed, of the interconnectedness of the modern world. Healthcare accounts for 10% or more of economies across the developed world, and social care adds another 2‒3 percentage points. The USA is of course by far the largest market.
But even in the relatively socialised healthcare economies represented by the UK and mainland Europe, health and social care is big business, whether in the delivery of frontline services them-selves, healthcare products (pharma and medtech) or the digital platforms that promise to make healthcare more efficient and, in many cases, to empower consumers.
Private equity continues to play a vital role, in the UK as elsewhere, in supporting new businesses, consolidating fragmented sectors and providing an exit route that incentivises entrepreneurs and other investors alike.
There is a tendency to see everything through the lens of Covid at present, but in contrast to the last major economic shock – the global credit crisis which led to subdued markets for several years to come – economies and investment markets look set to recover rapidly from Covid despite that fact that the GDP hit in 2020 was much greater than in 2009. Healthcare investment looks set to be an important part of that recovery. In the UK Covid did subdue the healthcare deals rate somewhat, as investors waited for greater certainty and asset holders held off for better prices. But Q1 2021 has kicked off with a flurry of PE activity while real estate investors continue to grow their positions in care home, hospital and primary care property.
This year's edition contains a wealth of information and commentary which bears witness to the enduring strength of the healthcare sector as a source of investment opportunities.
Discounts available for delegates attending the Investing and Healthcare and Real Estate Conference 2021 and for LaingBuisson Members.
Please contact our sales team to obtain your coupon code.