Mental Health UK Market Report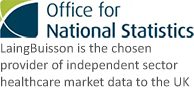 Who is the report for
Independent mental health hospital providers
Community health providers
Adult specialist care providers
NHS commissioners
Banks
Private equity investors
Lawyers
Management consultants
What the report includes
Market size and growth
Market structure
Demand and supply
Business models
History, politics and regulators
Payors
Profiles of Major Providers
Investors
Market potential
Financial Appendix
What You Get
Digital package – Multi-user Digital PDF and Data in Excel files
Want to know more? Our sales team can help.
Call: 020 7841 0045
Email: [email protected]
LaingBuisson's Mental Health UK Market Report. 4th Edition
LaingBuisson's comprehensive study into the UK's mental health market. Fourth edition. Published 17 September 2019. (253pp).
"While there is greater prevalence and recognition of mental illness, these are not strong drivers of demand in the independent mental health hospitals in of themselves. Far stronger is the greater funding priority being afforded to mental health in line with the 'parity of esteem' mantra and also the fear factor which is leading to a rising trend in detentions indicating a weighting towards the protection of society as opposed to the right to liberty.
"Continued NHS outsourcing is also a major driver and while the past two years have seen a stop in the decline in NHS in-house mental health bed capacity, ending a four-decade trend, the prices offered by the independent sector are comparable with the NHS's in-house costs. Also, the NHS has limited capital budgets, suggesting that there be restrictions on how much further capacity can be created.
"In addition, while the government has a focus on ending inappropriate out of area placements, most of which are in the independent sector, there appears to be little appetite on the part of Trusts to set up specialised services which would need to attract out of area placements to be viable."
William Laing, report author
The report shows a picture of a market which is enjoying strong growth and is likely to continue to growth strongly as its main payor, the NHS, will see a 5+% yearly uplift through its funding settlement, and mental health is benefiting from 'parity of esteem' with physical health as a result of a shift in cultural and political attitudes. Key findings include:
The market for independent mental health hospitals grew by 4.1% in calendar 2018 taking its total value to £1.8 billion.
The main payor remains the NHS, which accounts for 90% of the market, with private payors (self-pay and private medical insurance) only accounting for 10%. A third of the NHS's share is central commissioning by NHS England, meaning providers have a significant monopsony purchaser to negotiate with.
Specialisation remains the independent sector's main strength and its main way to counter any risk that the NHS increases its in-patient mental health capacity. Local NHS trusts still appear to prefer to set up services that serve the broad needs of their local populations rather than invest in specialised services.
Profitability in the sector is satisfactory, though it is far lower than before the global credit crisis and, with the public sector being the dominant payor, has suffered from the UK government's austerity policy. It is hoped that profitability will grow as financial pressures on the NHS ease.
Demand in the independent sector remains subject to longer-term ebb and flow in NHS commissioning as commissioners prefer in-house NHS provision. However, so long as independent hospitals are perceived as offering value for money, there remains scope for them to increase their share of the mental health in-patient market.
Those providers looking to expand their offering in mental health would be advised to consider the adult specialist care home market.
Supported by