Will care home modernisation be the victim of unfriendly government policy?
London, 21 March 2023
EMBARGOED UNTIL 16:00 GMT, TUESDAY 21 MARCH 2023
Sponsor: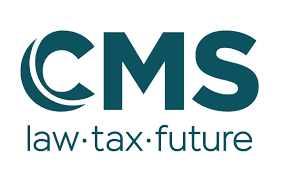 The value of care in residential settings across the UK is estimated at £19.6 billion at December 2022, having dipped to an annualised £16.3 billion in March 2021 from its previous, pre-Covid peak of £17.3 million at March 2020. Market value is equivalent to about 0.75% of GDP.
With the Covid-19 pandemic in the rear-view mirror the industry has bounced back, but now faces increased threats from government 'social care charging reform' policies on the horizon, which aim to tackle endemic private to public cross-subsidisation and bring public and private paid fees into better alignment.
The risk is that providers will face downward pressure on their fee income in October 2025 as the
upper asset threshold for eligibility for council support rises from its current level of £23,250 to £100,000. Meaning that there will be more people eligible for government support, and fewer private payers. In addition, implementation of Clause 18(3) of the Care Act, also planned for October 2025, will give people who would otherwise be private payers the right to ask their local authority to arrange care on their behalf – at the (usually lower) local authority rate, meaning further downward pressure on providers' fee income. The government's intention is to raise council-paid fees sufficiently to counterbalance loss of private pay premiums, and so maintain incentives for care home operators and investors. But there are concerns that the government will miscalculate. The results of the England-wide Fair Cost of Care (FCoC) exercise mandated by the Department of Health and Social Care during 2022 have already shown an embarrassingly large discrepancy between the calculated median costs of care home providers and what local authorities pay. Without a further injection of FCoC funding from central government, which looks unlikely, or some rethinking around the 'hard' implementation of 18(3) that is currently planned, there is a high risk that implementation of the social care charging reforms now slated for October 2025 may destabilise the care home sector.
While the care home sector has proved remarkably resilient in the past, and warnings of catastrophic capacity loss due to inadequate public-paid fees have not been realised, there is a more immediate risk now that social care charging reform uncertainties in an era of higher interest rates may have a negative impact on investor sentiment. In the past two decades the care home sector has gone through vast modernisation, which has involved a huge amount of funding from private sector investors. Unsupportive and badly thought through government policies may mean that care homes will no longer be seen as an attractive investment and investors will lose their appetite for the care home sector. The process of modernisation of care home stock may then come to a halt, to the detriment of care home residents and their families, as well as to the detriment of environmental goals, with negative repercussions on new-build investment, retro-fitting of existing sub-standard stock and realisation of long-term net zero aspirations.
Adequate staffing levels in are homes are also a worry since many of those who worked in the care sector over the pandemic have decided to seek employment elsewhere. The report suggests a strategy for 'benefit loss tapering' in the care sector, which could encourage sufficient part-time employees to work longer hours and make a real contribution to the social care workforce shortages which are having a knock-on impact on the NHS as well. According to Skills for Care, the social care workforce experts, half of people working in social care are currently working part-time. Details of the strategy can be found at the foot of this release.
Report author, William Laing, said:
"Last year's edition of this report looked in detail at the financial repercussions of the Covid pandemic of 2020/21. The broad conclusion was that although providers of care homes for older people incurred significantly more additional Covid costs than did other social care providers, mainly from reduced occupancy, the magnitude of the shock (mitigated by government support) was not such as to threaten the financial stability of any well capitalised company. With Covid now (hopefully) receding into history. the government's social care charging reforms first announced in September 2021 have taken Covid's place as the most important threat to the stability of the care home sector.
"The threat to existing capacity is one thing, but less worrying now with occupancy in the low eighty percents. A more powerful narrative now is that unsupportive government policies may risk diminishing investor's appetite for investing in the UK care home sector. If that does happen, then the process of modernisation of care home stock may come to a halt, to the detriment of care home residents and their families with succeeding generations being unable to access an adequate choice of care in a good quality physical environment, as well as to the detriment of environmental goals."