Nurseries Database Subscription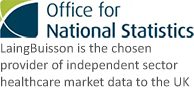 4,000+ records
Covering all pre school nurseries in the UK.
By clicking on Buy Now you are acknowledging that you have read and understood the Data Licence Agreement and agree to the terms and conditions.
You are purchasing a 12 month subscription to a dataset which is a comma separated spreadsheet (.csv) and supplied in a zip file. Data is updated on a weekly basis. Up-to-date downloads are accessible in your Client Dashboard on this site.