Nurseries Database Subscription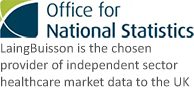 By clicking on Buy Now you are acknowledging that you have read and understood the Data Licence Agreement and agree to the terms and conditions.
You are purchasing a 12 month subscription to a dataset which is a comma separated spreadsheet (.csv). Data is updated on a weekly basis. Up-to-date downloads are accessible in your Client Dashboard on this site. Numbers below are indicative and subject to change as data is continually monitored and updated.
Number of organisations
3555
Number of contact email addresses
512
NURSERIES CATEGORIES AND FUNCTIONS BREAKDOWN
Category
Id
Sub-category
Contact count
Seniority
6
Chief Officer
3703
Seniority
12
Top Level Director
77
Administration/Planning
44
Central Administrative Services
1
Administration/Planning
52
Operational Services
1
Education
771
Executive Headteacher
98
Financial
210
Central Financial Services
1
Land/Property/Estates
291
Facilities/Property Management
1
Personnel/Human Resources
352
Central Personnel Services
1
Training
403
Central Staff Training
1
NURSERIESSENIORITY BREAKDOWN
NURSERIESREGIONAL BREAKDOWN