Housing Associations Database Subscription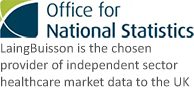 7,900+ records
Housing Associations are now the major provider of social housing in the UK, ranging from the largest who own thousands of houses to small organisations such as ancient Almshouse Charities, each owning a cottage or two.
The legal status and ownership of Housing Associations and Trusts is often complex. In some instances, a single management team may manage two or more Housing Associations which are distinct legal entities, for example one Charitable and one non-Charitable.
Housing Associations vary in the scope of their operations. The largest may cater for all types of tenants requiring public housing, whilst many of the smaller ones may cater for specific groups, for example, elderly residents of a certain parish or retired miners. The YMCAs and Foyers provide housing accommodation for single young people whilst the Abbeyfield Societies are voluntary bodies providing sheltered accommodation or nursing homes for the elderly.
By clicking on Buy Now you are acknowledging that you have read and understood the Data Licence Agreement and agree to the terms and conditions.
You are purchasing a 12 month subscription to a dataset which is a comma separated spreadsheet (.csv) and supplied in a zip file. Data is updated on a weekly basis. Up-to-date downloads are accessible in your Client Dashboard on this site. Numbers below are indicative and subject to change as data is continually monitored and updated.
BREAKDOWN OF THE HOUSING ASSOCIATION DATABASE
Counts and coverage is shown by the four selection areas of the database. (Data below is sample data and is subject to change)
Total Number of Records
7925
Number of Organisations
1506
Unique Direct Emails
3499
Organisational Emails
1041
HOUSING ASSOCIATION ORGANISATION TYPES BREAKDOWN
Organisation type
Contact count
Housing Assocs
Abbeyfield
266
Housing Assocs
Almshouse
629
Housing Assocs
Co-operative
386
Housing Assocs
Co-ownership
51
Housing Assocs
Hostel
1083
Housing Assocs
Letting
3523
Housing Assocs
Registered Social Landlord
6520
Housing Assocs
Sale or Lease
29
Housing Assocs
Stock Transfer
937
Housing Assocs
YMCA/YWCA
235
HOUSING ASSOCIATION CATEGORIES AND FUNCTIONS BREAKDOWN
ID
Categories
Contact count
3
Seniority
Chairman
Most senior 'non executive' contact
1120
4
Seniority
Vice/Deputy Chairman
Reporting directly to the Chairman, second most senior 'non executive' contact
319
6
Seniority
Chief Officer
The most senior Executive Contact
1513
11
Seniority
Clerk/Secretary
Most senior Administrative contact. Specific and in some cases statutory post
236
12
Seniority
Top Level Director
Senior Director who reports directly to the Chief Officer
2525
13
Seniority
Second Level / Head of Service
Assistant Director or Head of Service that reports to a Director or equivalent
1513
42
Administration/Planning
Business Development/Franchising
Responsible for developing policies and strategies around the promoting of and increasing the revenue from services provided by the organisation (including Academic and Training Courses in Further and Higher Education)
117
44
Administration/Planning
Central Administrative Services
Central management of administrative support services provided for other departments.
931
46
Administration/Planning
Corporate/Strategic/Policy Planning
Involves advising/planning in connection with strategic issues and developing systematic processes to enable, general organisational development, expenditure programmes and services to be evaluated and optimised.
965
47
Administration/Planning
Customer Services
Responsible for ensuring services are provided efficiently and effectively to the public. This is likely to include points of direct contact with the organisation.
325
52
Administration/Planning
Operational Services
Strategic role concerned with service delivery from a logistical perspective. Often involves co-ordinating partnerships with other organisations.
425
55
Administration/Planning
Quality Assurance
Monitoring the services provided by the organisation/department against predefined standards.
254
74
Building & Engineering
Architectural Services
Undertake in-house architectural work and manage work outsourced to private practices and consultants.
9
76
Building & Engineering
Technical Services
Provide engineering and building maintenance services in relation to the organisations buildings, heating, ventilation, electrical and plumbing services.
579
105
Communications
Public Relations/Marketing
Promoting the image and services provided by the organisation
642
210
Financial
Central Financial Services
Overall responsibility for financial services in the organisation
1288
211
Financial
Central Financial Services – Accounting
Manages central, departmental and service accounts.
16
212
Financial
Central Financial Services – Payroll
Responsible for ensuring wages are paid on time and in accordance with statutory regulations
6
214
Financial
Central Financial Services – Revenues
Billing/Collection and recovery of local taxes and other income
65
220
Financial
Insurance Services
Procures and maintains insurance cover for the organisations insurable risks – professional indemnity, property, vehicles etc
2
226
Health
Community Safety
Responsibility for public safety; mainly in public places.
52
244
Housing
Care/Support/Homelessness
Support for the public and tenants, including in Local Authorities the statutory responsibility for finding homes for vulnerable people
695
245
Housing
Development
The building of new housing.
455
252
Housing
Foyer Management
Responsible for the development and management of Housing and Support for Young People.
51
253
Housing
Lettings
Responsible for the Management of Letting/Renting properties owned by the organisation.
215
246
Housing
Maintenance
Maintenance and repair of organisations housing stock – primarily Housing Associations and Local Authorities
1060
247
Housing
Management/Tenant Services
Lettings, tenant enquiries, support and general management of the organisations housing stock.
1524
251
Housing
Regeneration
Responsible for the improvement of Social Housing Stock within Housing Associations and Local Authorities
175
255
IT/Computing
Central Computing
In charge of in-house IT for the whole organisation and management of contracts with outsourced/contracted IT. Responsible for corporate policies and related purchasing.
699
285
IT/Computing
Network Management
Manages departmental / organisation wide computer network(s)
22
286
IT/Computing
Telecommunications
Overseeing telecommunications facilities and bought-in services.
27
287
Land/Property/Estates
CCTV
Responsible for the implementation and maintenance of Closed Circuit TeleVision systems, primarily used for security.
3
290
Land/Property/Estates
Energy Management
Management of the use of energy by the organisation
7
291
Land/Property/Estates
Facilities/Property Management
Overall and day-to-day management of all kinds of property owned by the organisation. Depending on the organisation type can include offices, depots, hospitals, classrooms, public buildings, smallholdings and farms, etc.
338
292
Land/Property/Estates
Fleet/Transport Management
Management of the organisations cars, vans, buses and other vehicles. May include maintenance on site, or the management of service providers
27
293
Land/Property/Estates
Health and Safety (Internal)
Internal implementation of legislative requirements concerned with the safety of employees and members of the public within publicly run/owned buildings
61
298
Legal/Law and Order
Central Legal Services
All kinds of in-house and outsourced legal work.
582
306
Library/Information
Research/Information/Records Mgmnt
Management, development and research of in-house records and information services and systems.
39
352
Personnel/Human Resources
Central Personnel Services
Human resource and personnel management for the organisation as a whole. Day-to-day management may be delegated to departments in larger organisations
919
355
Personnel/Human Resources
Equality Issues
Ensuring that in-house management and external services meet legislative requirements and developing policies and programmes to advance all kinds of equality in the administrative area.
690
357
Purchasing/Procurement
Central Contract Management
Central management of major contracts that the organisation has with service providers
37
358
Purchasing/Procurement
Central Purchasing of Supplies
Management of some or all of an organisations purchasing processes; including lists of approved suppliers; bulk purchases; organisation wide standards and annual contracts.
171
403
Training
Central Staff Training
Management of training budget; organising specific training events and liaising with training consultants/providers.
454
HOUSING ASSOCIATION SENIORITY BREAKDOWN
Second Level / Head of Service
1507
HOUSING ASSOCIATION REGIONAL BREAKDOWN