Members Of Parliament Database Subscription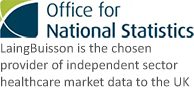 1,650+ records
The database covers all elected Members of the House of Commons, Devolved and European Governments and the House of Lords, includes Parliamentary contact details, Cabinet and Leadership roles and Poltical Affiliation categorisation. Data is refreshed in real time as national and by-elections take place.
By clicking on Buy Now you are acknowledging that you have read and understood the Data Licence Agreement and agree to the terms and conditions.
You are purchasing a 12 month subscription to a dataset which is a comma separated spreadsheet (.csv). Data is updated on a weekly basis. Up-to-date downloads are accessible in your Client Dashboard on this site. Numbers below are indicative and subject to change as data is continually monitored and updated.
MP and Lords Database
Counts and coverage is shown by the key selection areas of the database. The figures are re-calculated every 24 hours based on the latest research.
Total Number of Records
1689
Number of Organisations
5
Unique Direct Emails
1063
MP and Lords organisation types breakdown
Organisation type
Contact count
MP's and Lords
House of Commons
650
MP's and Lords
House of Lords
761
MP's and Lords
National Assembly for Wales
60
MP's and Lords
Northern Ireland Assembly
89
MP's and Lords
Scottish Parliament
129
MP and Lords categories and functions breakdown
ID
Categories
Contact count
691
Gender
Female
Gender of local and nationally elected representatives
338
690
Gender
Male
Gender of local and nationally elected representatives
589
483
Political Affiliation
Alliance
Local or Nationally Elected Member of the Alliance Party
17
474
Political Affiliation
Conservative
Local or Nationally Elected Member of the Conservative Party
652
764
Political Affiliation
Crossbench (Lords)
Member of the House of Lords with no political bias
184
484
Political Affiliation
Democratic Unionist (DUP)
Local or Nationally Elected Member of the Democratic Unionist Party (DUP)
38
475
Political Affiliation
Green Party
Local or Nationally Elected Member of the Green Party
11
476
Political Affiliation
Independent
Local or Nationally Elected Member of an Independent Party
16
477
Political Affiliation
Labour
Local or Nationally Elected Member of the Labour Party
397
762
Political Affiliation
Labour and Co-operative
Local or Nationally Elected Member of the Labour and Co-operative Party
21
478
Political Affiliation
Liberal Democrat
Local or Nationally Elected Member of the Liberal Democrats
103
765
Political Affiliation
Lords' Bishops
Bishops from the Church of England who are also Members of the House of Lords
25
489
Political Affiliation
Other
Local or Nationally Elected Member of another Political Party
7
479
Political Affiliation
Plaid Cymru
Local or Nationally Elected Member of the Plaid Cymru
16
490
Political Affiliation
Political Affiliation Not Specified
Unable to confirm the Political Affiliation of the person
37
481
Political Affiliation
Scottish Nationalist
Local or Nationally Elected Member of the Scottish Nationalist Party
110
486
Political Affiliation
Sinn Fein
Local or Nationally Elected Member of Sinn Fein
34
487
Political Affiliation
Social Democrat & Labour (SDLP)
Local or Nationally Elected Member of the Social Democrat & Labour Party (SDLP)
10
488
Political Affiliation
Ulster Unionist (UUP)
Local or Nationally Elected Member of the Ulster Unionist Party (UUP)
11
MP and Lords seniority breakdown
MP and Lords regional breakdown