BBC Radio 4's You and Yours on LaingBuisson's Homecare report
Care providers are deserting the council-funded homecare market because of increasing costs and the level of fees paid by some local authorities. That's according to analysts LaingBuisson which has just produced a substantial report on the industry. It says this is a 'make or break' moment for homecare companies, whose staff help elderly and disabled people at home with things like washing, dressing, taking medication and going to the toilet.
A large homecare provider tells You & Yours that they are withdrawing from some council contracts because the fees paid by them are too low.
---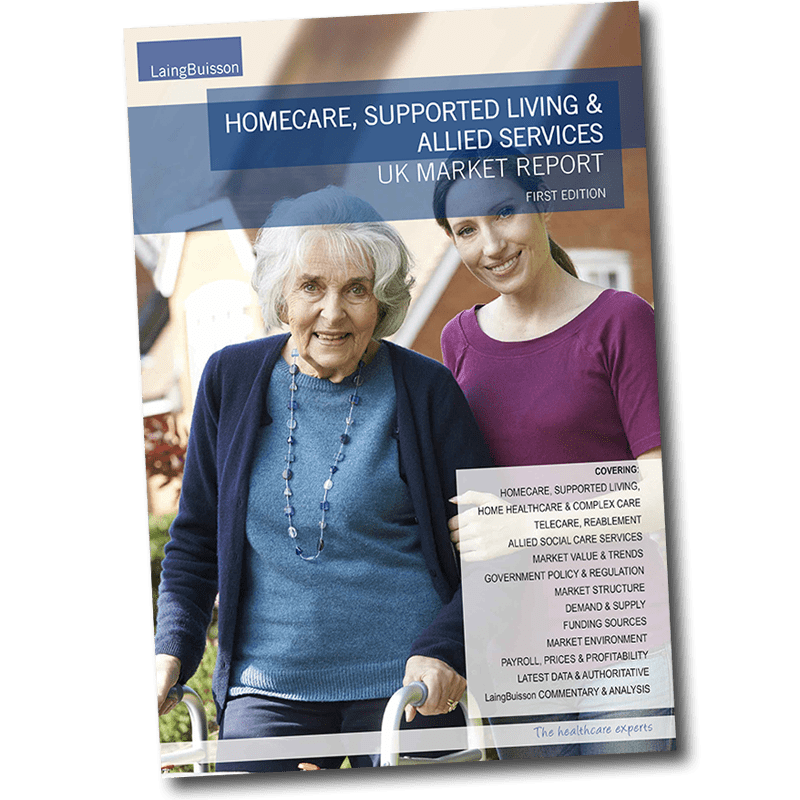 Find out more about LaingBuisson's Homecare, Supported Living & Allied Services market report here.