Dentistry Database Subscription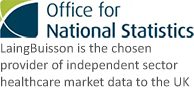 10,600+ records
The database covers all UK Dental Practices. Updated weekly, contacts recorded are the Practice Managers and organisational data includes Parent organisation and Group Structures and the number of Dentists in each Practice.
By clicking on Buy Now you are acknowledging that you have read and understood the Data Licence Agreement and agree to the terms and conditions.
You are purchasing a 12 month subscription to a dataset which is a comma separated spreadsheet (.csv) and supplied in a zip file. Data is updated on a weekly basis. Up-to-date downloads are accessible in the Downloads section of your Client Dashboard on this site.
DENTISTS DATABASE
Counts and coverage is shown by the key selection areas of the database.
Total Number of Records
10630
Number of Organisations
10441
Direct Phone Numbers
10227
Unique Direct Emails
3110
Organisational Emails
3355
DENTISTS ORGANISATION TYPES BREAKDOWN
Organisation type
Contact count
Dentists
Dental Practice
10630
De-duplicated total
10630
DENTISTS CATEGORIES AND FUNCTIONS BREAKDOWN
ID
Categories
Contact count
6
Seniority
Chief Officer
The most senior Executive Contact
10630
De-duplicated total
10630
DENTISTS SENIORITY BREAKDOWN
DENTISTS REGIONAL BREAKDOWN