K12 Primary and Secondary Schools Database Subscription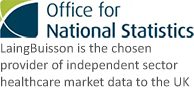 39,500+ records
All State and Independent schools in the UK , the Isle of Man and the Channel Islands. Schools in the UK are funded, managed and structured in a wide variety of ways. There are three broad types – Community (funded by the taxpayer and controlled by a Local Authority), Academy (funded primarily by the taxpayer but independent of Local Authority control) and Independent (funded privately). The Head Teacher is usually the ultimate decision maker for each school.
Also covered are special needs schools (know as SEN) who serve the specific needs of children with physical disabilities or learning difficulties. They may be either Maintained Special Schools, run by the Local Authority, or Independent Special Schools – privately owned and run but usually with pupils funded by their Local Authority.
By clicking on Buy Now you are acknowledging that you have read and understood the Data Licence Agreement and agree to the terms and conditions.
You are purchasing a 12 month subscription to a dataset which is a comma separated spreadsheet (.csv). Data is updated on a weekly basis. Up-to-date downloads are accessible in your Client Dashboard on this site. Numbers below are indicative and subject to change as data is continually monitored and updated.
Schools Database
Counts and coverage is shown by the four key selection areas of the database. The figures are re-calculated every 24 hours based on the latest research.
Total Number of Records
39549
Number of Organisations
33886
Unique Direct Emails
7475
Organisational Emails
30926
Schools organisation types breakdown
Organisation type
Contact count
Schools
All-through (Primary/Secondary)
317
Schools
All-through (Primary/Secondary) with Sixth Form
781
Schools
Combined (Primary/Middle)
401
Schools
Multi Academy Trust
4845
Schools
Pre-School/Nursery
3795
Schools
Secondary with Sixth Form
3069
De-duplicated total
39549
Schools categories and functions breakdown
ID
Categories
Contact count
3
Seniority
Chairman
Most senior 'non executive' contact
50
6
Seniority
Chief Officer
The most senior Executive Contact
34303
11
Seniority
Clerk/Secretary
Most senior Administrative contact. Specific and in some cases statutory post
169
12
Seniority
Top Level Director
Senior Director who reports directly to the Chief Officer
3618
44
Administration/Planning
Central Administrative Services
Central management of administrative support services provided for other departments.
495
46
Administration/Planning
Corporate/Strategic/Policy Planning
Involves advising/planning in connection with strategic issues and developing systematic processes to enable, general organisational development, expenditure programmes and services to be evaluated and optimised.
310
52
Administration/Planning
Operational Services
Strategic role concerned with service delivery from a logistical perspective. Often involves co-ordinating partnerships with other organisations.
825
55
Administration/Planning
Quality Assurance
Monitoring the services provided by the organisation/department against predefined standards.
130
81
Childrens Services
Educational Strategy
Responsible for monitoring the quality of Education provided by the department and developing new and better ways to provide services.
486
100
Childrens Services
Welfare
Provide advice and support to schools, children their families where there are social or emotional problems affecting school attendance or education in general
345
105
Communications
Public Relations/Marketing
Promoting the image and services provided by the organisation
596
771
Education
Executive Headteacher
Head Teachers who work across multiple Schools to help and support their improvement. Can either be the actual part time Heads of those Schools, working with 'Associate Heads', or is a full time head in one School and works with other Head Teachers.
2408
210
Financial
Central Financial Services
Overall responsibility for financial services in the organisation
1168
255
IT/Computing
Central Computing
In charge of in-house IT for the whole organisation and management of contracts with outsourced/contracted IT. Responsible for corporate policies and related purchasing.
791
291
Land/Property/Estates
Facilities/Property Management
Overall and day-to-day management of all kinds of property owned by the organisation. Depending on the organisation type can include offices, depots, hospitals, classrooms, public buildings, smallholdings and farms, etc.
776
293
Land/Property/Estates
Health and Safety (Internal)
Internal implementation of legislative requirements concerned with the safety of employees and members of the public within publicly run/owned buildings
746
298
Legal/Law and Order
Central Legal Services
All kinds of in-house and outsourced legal work.
658
352
Personnel/Human Resources
Central Personnel Services
Human resource and personnel management for the organisation as a whole. Day-to-day management may be delegated to departments in larger organisations
966
358
Purchasing/Procurement
Central Purchasing of Supplies
Management of some or all of an organisations purchasing processes; including lists of approved suppliers; bulk purchases; organisation wide standards and annual contracts.
75
403
Training
Central Staff Training
Management of training budget; organising specific training events and liaising with training consultants/providers.
734
De-duplicated total
39549
Schools seniority breakdown
Schools regional breakdown
Yorkshire and Humber
3380