K12 Primary and Secondary Schools Database Subscription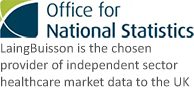 35,700+ records
All State and Independent schools in the UK , the Isle of Man and the Channel Islands. Schools in the UK are funded, managed and structured in a wide variety of ways. There are three broad types – Community (funded by the taxpayer and controlled by a Local Authority), Academy (funded primarily by the taxpayer but independent of Local Authority control) and Independent (funded privately). The Head Teacher is usually the ultimate decision maker for each school.
Also covered are special needs schools (know as SEN) who serve the specific needs of children with physical disabilities or learning difficulties. They may be either Maintained Special Schools, run by the Local Authority, or Independent Special Schools – privately owned and run but usually with pupils funded by their Local Authority.
By clicking on Buy Now you are acknowledging that you have read and understood the Data Licence Agreement and agree to the terms and conditions.
You are purchasing a 12 month subscription to a dataset which is a comma separated spreadsheet (.csv) and supplied in a zip file. Data is updated on a weekly basis. Up-to-date downloads are accessible in your Client Dashboard on this site. Numbers below are indicative and subject to change as data is continually monitored and updated.
SCHOOLS DATABASE
Counts and coverage is shown by the four key selection areas of the database. (Data below is sample data and is subject to change)
Total Number of Records
35653
Number of Organisations
33568
Unique Direct Emails
6037
Organisational Emails
29354
SCHOOLS ORGANISATION TYPES BREAKDOWN
Organisation type
Contact count
Schools
All-through (Primary/Secondary)
237
Schools
All-through (Primary/Secondary) with Sixth Form
680
Schools
Combined (Primary/Middle)
413
Schools
Multi Academy Trust
1374
Schools
Pre-School/Nursery
4080
Schools
Secondary with Sixth Form
3049
De-duplicated total
35653
SCHOOLS CATEGORIES AND FUNCTIONS BREAKDOWN
ID
Categories
Contact count
6
Seniority
Chief Officer
The most senior Executive Contact
33926
12
Seniority
Top Level Director
Senior Director who reports directly to the Chief Officer
1838
771
Education
Executive Headteacher
Head Teachers who work across multiple Schools to help and support their improvement. Can either be the actual part time Heads of those Schools, working with 'Associate Heads', or is a full time head in one School and works with other Head Teachers.
2650
De-duplicated total
35653
SCHOOLS SENIORITY BREAKDOWN
SCHOOLS REGIONAL BREAKDOWN
Yorkshire and Humber
2904