Health Cover UK Market Report 18ed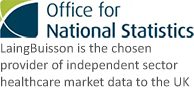 What the report includes

Market structures of:
– Private medical insurance
– Health cash plans
– Dental benefit plans
Market demand volumes
Market income and values
Historic trends
Future outlooks
Premiums
Claims paid and margins
Health cover product innovation
Distribution
Health cover industry structure
Definitions
Financial Appendix
Who is the report for

All professionals working in or with medical insurance providers and health cash plan providers
C-suite professionals working in hospitals and clinics
Specialist care providers including physiotherapists, wellness services
Private dentistry groups
Risk managers
Investors and Private Equity
Banks
Central Government
Think Tanks
Lawyers
Management Consultants
What You Get
Print package – Single-user Printed Hard Copy
Digital package – Multi-user Digital PDF and Data in Excel + Printed Hard Copy
Want to know more? Our sales team can help.
Call: 020 7841 0045
Email: [email protected]
What challenges does the rebounding health cover market face amidst growing demand?
LaingBuisson's 18th edition of the Health Cover UK Market report is a must-read for professionals in the health cover sector. It provides crucial information on private medical insurance, non-insured healthcare trusts, health cash plans, dental maintenance & insurance, and wellbeing products.
Based on returns from providers representing 95% plus of the health cover market, Health Cover is the only publicly available source of reliable information on sector trends. The statistics are used by the Office of National Statistics to feed into both UK national accounts and OECD international comparisons.
In this latest edition, we report on a significant resurgence in the demand for health cover in the UK, driven by prolonged waits for NHS treatment, contributing to a market now approximately valued at £6.2 billion. However, the sector must address challenges posed by economic uncertainties and strive to rebuild the penetration levels reached before the 2007/08 global financial crisis to secure long-term growth and customer satisfaction.
The PMI segment, the largest in the UK private health cover market, saw a 1.3% increase in 2021, reaching its highest level since 2010, covering 11.1% of the population. Two-thirds of funding comes from employers, with the remaining third covered by individual policyholders. Dental insurance experienced significant growth with an 18% increase in contributors, indicating rising demand. Health cash plans, covering low-cost health expenses, had a slight decline in premium income. The demand for company-paid health cash plans has been rising since the 2008 financial crisis, potentially due to cost-effectiveness during economic uncertainty.
As we look to the future, the private health cover sector faces two contrasting drivers. On one hand, limited access to NHS dentistry and the growing wait times for NHS treatment continue to fuel the demand for private health cover. On the other hand, the decline in disposable household income, expected to persist into 2024 and beyond, acts as a counter-driver of demand for private health cover.
Comments from the report author
"Despite market growth in 2021, each segment of UK health cover now serves a smaller proportion of the population than they did before the global financial crisis of 2007/08 and the deep UK recession that followed, with the exception of the small but rapidly growing dental insurance space. While nominal market value has grown with inflation, health cover providers have not yet succeeded in rebuilding the penetration level they were at more than a decade ago.
"The rapid deterioration of NHS waiting times and many other aspects of NHS services starting in 2020 should, all other things being equal, continue to be a major factor boosting company paid and individual demand for access to private healthcare through health cover products. Although history highlights the primacy of the state of the economy and consumer confidence, rather than state of the NHS, in shaping trends in demand, NHS waiting times are likely to need to reduce significantly before private health cover becomes a lower priority for customers."
Riko Scandelius, report author
Published 30 June 2023 (224pp).